Focus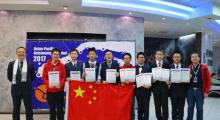 Congratulations! Zhao Quanbo Won th...
Zhao Quanbo, a Senior Three student from Chang Xu Class of our school, on behalf of China, joined the C
Detail...
Faculty Attended Activities Backed ...
From November 19th to 23rd, 2017, several relevant activities backed by the Association of Six High Schools o
Detail...